so guys its simple;
i have placed an account in the game with a bank i think you might all enjoy..
how to win the items?
just guess the password.. simple
USERNAME= REALESCAPE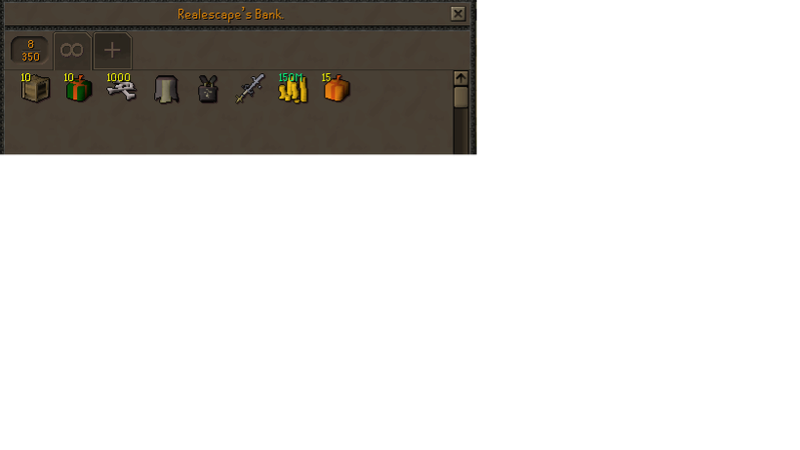 check back on this thread for updated clues.
Ps. if your an ironman of any type i will transfer the items onto your account if you wish or you can have them on a normal account
CLUE 1: the password is RUNESCAPE BASED
CLUE 2: it is an npc
CLUE 3: this npc is not in realescape that i know of!!
CLUE 4: this npc in runescape is located in a FTP AREA
CLUE 5: this NPC has a name that is very similar to a real life celebrity
there are no capital letters or numbers in this password